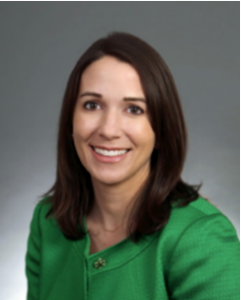 This week, United Way of Central Oklahoma announced the appointment of Rachel Canuso Holt as its new President and CEO, making her the 13th person in this position in the 100 years that the organization has existed. Holt replaces Debby Hampton who recently announced her retirement.
"I believe this role continues my life's work of improving the wellbeing of children and families," said Holt. She is familiar with many of the more than 70 United Way Partner Agencies in Oklahoma, Canadian, and Logan Counties.
Holt added, "I have long admired Debby Hampton's service in this role, and I look forward to working with her, our dedicated staff, and our dynamic and committed Board for a smooth transition and strong future."
A graduate of the Oklahoma University College of Law in 2007, Hold serves as Executive Director of Juvenile Affairs for the State of Oklahoma. United Way of Central Oklahoma expressed its confidence in her ability to lead the organization into a promising future, sharing its admiration for her background in law and her dedication to the betterment of her community in the article announcing Holt as its choice.
Upward Transitions would like to extend our warmest congratulations to both Rachel Holt and United Way of Central Oklahoma for this auspicious new path. This was an incredible choice for leadership, and on behalf of our staff and Board of Directors, we look forward to a great future alongside United Way.