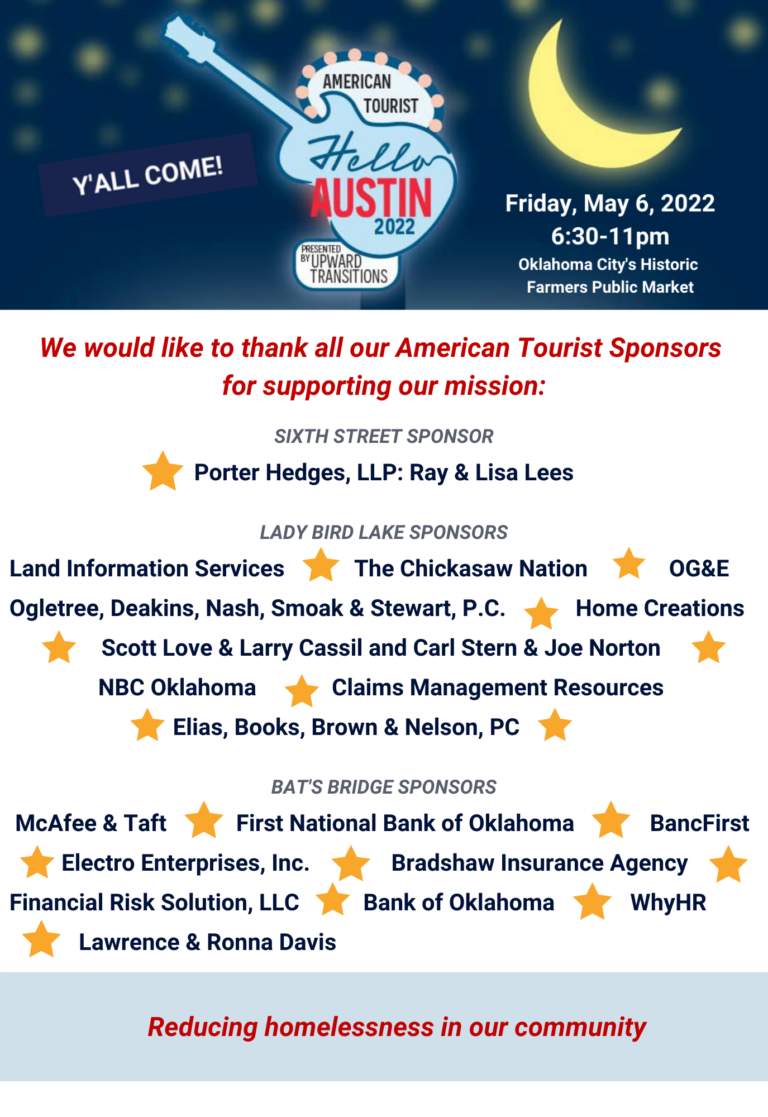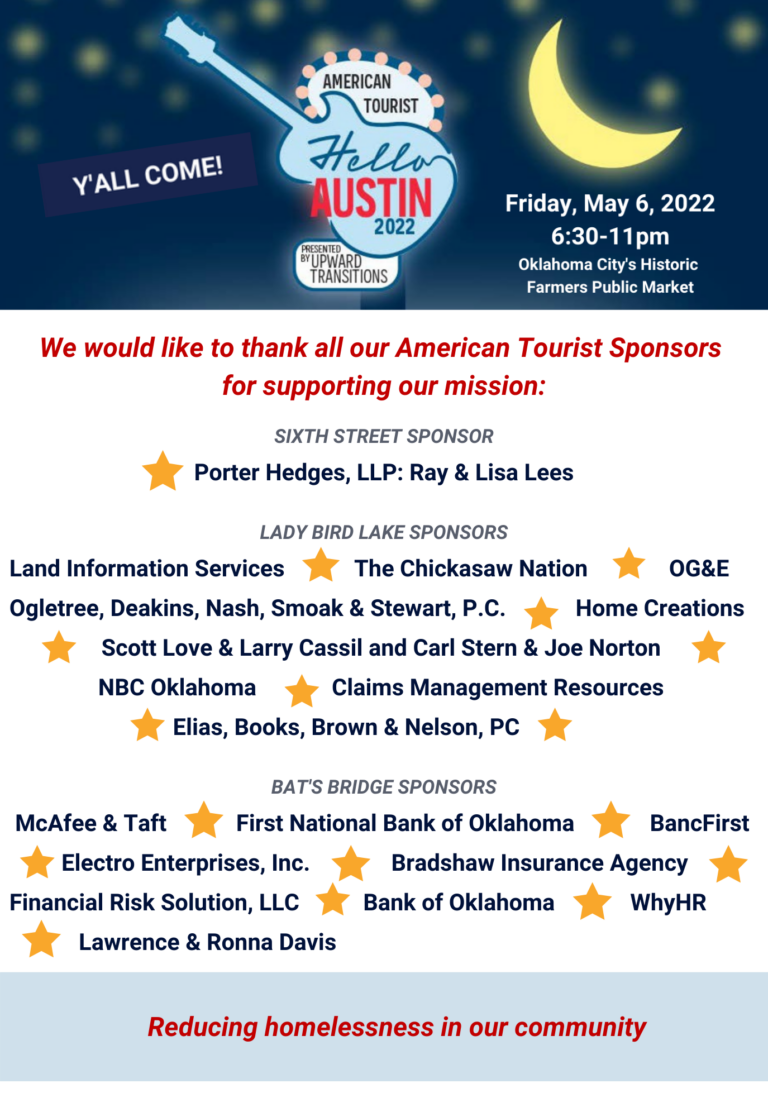 An American Tourist 2022 Hello Austin!
We will host our annual American Tourist event Friday, May 6, 2022, at Oklahoma City's Historic Farmers Public Market, 311 S. Klein Ave., OKC, from 6:30 p.m. – 11:00 p.m.
Upward Transitions' signature fundraiser event, "American Tourist – Hello Austin!" will be a boot-stomping good time featuring BBQ with all the "fixins" for our in-person guests; live and online auctions; bottle and jewelry pulls featuring wine, bourbon, and Kendra Scott; and our traditional Fund-A-Cause activity to support our Community Outreach Program.
Our amazing talent for the evening will be the fun, live band called DRIVE who will perform a variety of music throughout the evening. At 10 pm the dance party begins!
If you are interested in sponsorship opportunities, please call 405-232-5507 x113 or email Karla Stinnett at kstinnett@upwardtransitions.org