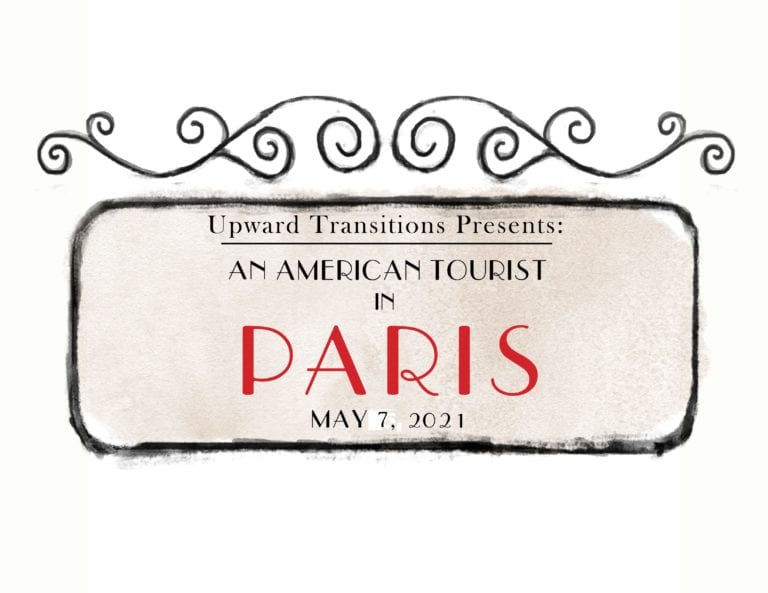 Upward Transitions Raises $90,000 to support the mission
An American Tourist in Paris Event Exceeds Fundraising Goals  
On Friday, May 7, 2021, Upward Transitions hosted a one-hour, live-streamed fundraising event, raising $90,000 to support the mission of ending generational poverty in Oklahoma County.
American Tourist is an annual fundraising event for Upward Transitions. Each year, guests are transported to a new destination. This year, Upward Transitions modified the event to an online virtual location with a Parisian theme. The "An American Tourist in Paris" event included an online auction, an opportunity to learn more about the mission of Upward Transitions, a wine pull, client and supporter stories, local musicians, and the presentation of the "Inspiring Hope" award to Oklahoma City Mayor David Holt.
We are grateful for your generous support!   Click the yellow "Donate Now" button above to make a positive impact in your community today!