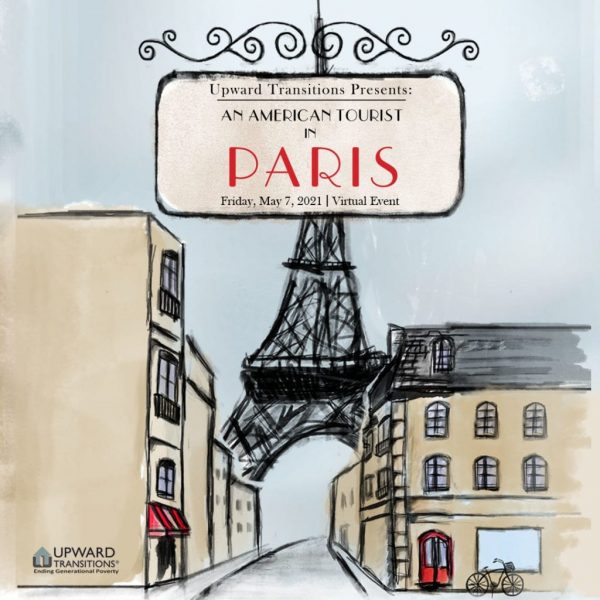 we are excited to bring you...
American Tourist is Upward Transitions' annual fundraising event.
Each year, Upward Transitions "transports" our guests to a new destination. This year, we are bringing the "Parisian" party to you in a one-hour virtual event featuring special musical guests, interactive community engagement, and our VIP guest Oklahoma City Mayor David Holt!
On May 7, 2021, at 6:30pm, we invite you to join us virtually for our ONE HOUR LIVE streamed event.